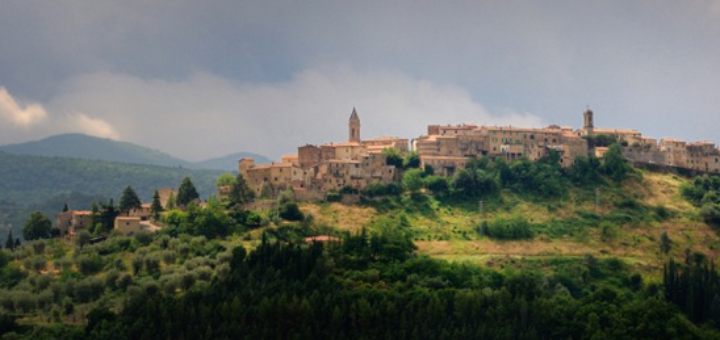 The Abbazia di San Salvatore or Abbadia San Salvatore is an abbey in the town of Abbadia San Salvatore, Tuscany, Italy, to which it gives its name.
The traditional account of its origin indicates that the Lombard king Ratchis founded the abbey in 743, entrusting it to the Benedictines. Later handed over to the Cistercians, the abbey played an important regional role, being often in conflict with the houses of the Aldobrandeschi and the Orsini, as well as other allies of the Holy Roman Emperors.
Church of San Leonardo
founded in the 13th century
by Benedictine monks
and
has been known since
1296
.
View
outside two
medieval
doorways
and the Bell Tower
built in the 18th century
and raised
in
1914
.
The Interior
is covered
with
rectangular
scarsella
trusses
and
presents a
transversal
arch
which separates the
nave
from the
chancel.
The Mining Museum of Abbadia San Salvatore
West
of the village
is located
in the area that
was
of the company
of mercury mines
,
which
have been renovated
the buildings
now
owned by the municipality.
---
---