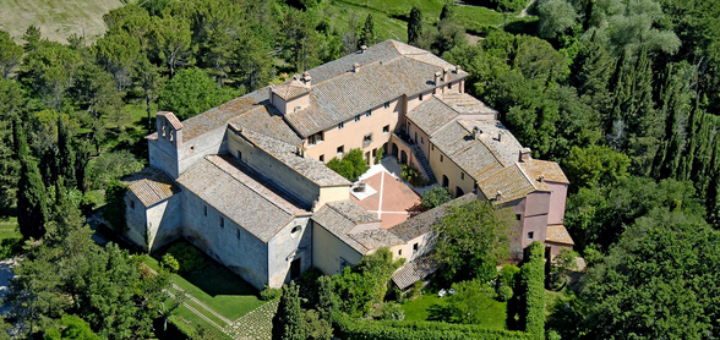 The abbey and Church of the Holy trinity of Spinetta, commonly known as the Abbey of Spinetta, is a Cistercian abbey founded in 1085, located in "Spinetta" in the town of Sarteano.
The Abbey used to welcome the wayfarers who from the nearby Via Francigena were transiting in the direction of Rome to go on pilgrimage to the tomb of St. Peter.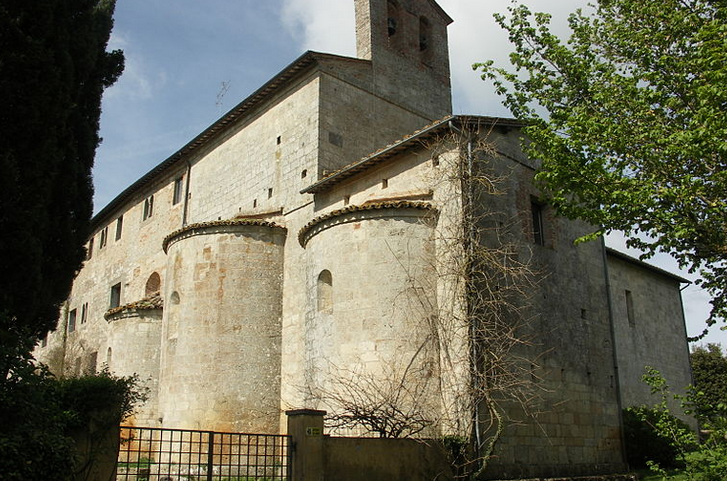 At the end of the fifteenth century began the period of its decay. The abbey was the subject of numerous commanderies and in the 1627 it passed to the Cistercians, until the 1784, the year of its suppression resolved by Grand Duke Leopold II of Tuscany. 
In recent years the building structures of the abbey complex underwent an accurate restoration and today are used for important cultural meetings and religious ceremonies.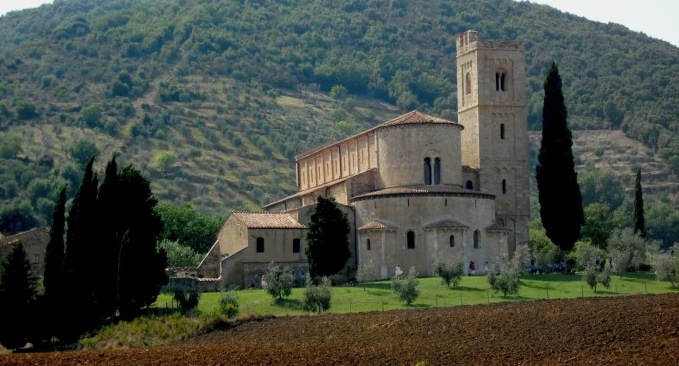 ---