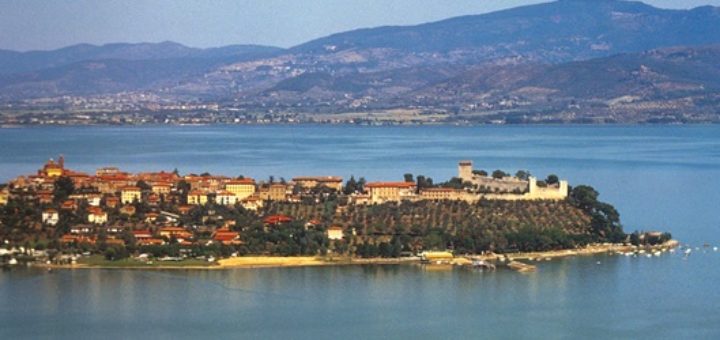 The town was founded by the Etruscans and enlarged by the Romans, but in the medieval period it reached its maximum splendour, under the guidance of the corgna family.
Its name derives from the term castellum leonis or Castello del Leone, the defensive structure that characterizes the village. Its history and its timeless beauty make Castiglione del Lago one of the places not to be missed when visiting the centre of Italy. Nestled in the Regional Park of Trasimeno, the village is one of the coastal municipalities that characterize this protected natural area of incredible beauty.
Main places of interest
Palazzo della corgna or ducale: the only small "reggia" existing in Umbria, with beautiful frescoed halls from pomarancio and Salvio savini, including the Sala Maggiore and the Sala del Trono (mythological subjects, gestures of ascanio della corgna, made by the Marquis diomede);
in the ground floor (it was used by the corgna as the seat of an "intellectual cenacle") very fine frescoes with the stories of the world upside down and Diana and Callisto, attributed to Salvio savini;
original furnishings corgnesco remain only 24 chairs.
Rocca del Leone: characteristic for the triangular tower, which Frederick II of Swabian had revisited by friar Elia da Cortona and to which the Marquis ascanio I gave it a definitive appearance;
it is connected to the ducal palace by a suggestive walkway with loopholes on the Trasimeno;
the village is still surrounded by walls with three gates (perugina, fiorentina, senese);
the urban plan, based on the number three, was designed by Galieazzo alessi on studies of Vignola and indications of ascanio of the corgna.