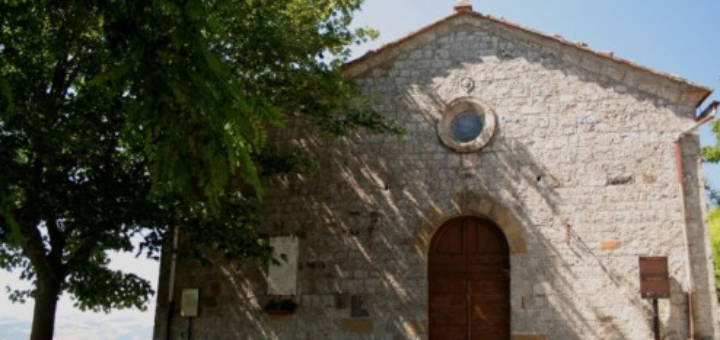 The church is Romanesque in style with a simple travertine façade, a gabled roof and a bell tower. has undergone various remakes over the years.
The single nave interior was renovated by the architect Leonardo de Vegni in 1789. One distinguishes the chapel dedicated to Bl. Bonaventura from Venus of Chieti (1557-1627), a Franciscan friar who lived as a hermit in the Romitorio of Poggio Rotondo, with frescoes and stuccoes in the vault, very degraded.
Also noteworthy is the baptismal font in the 14th century travertine.