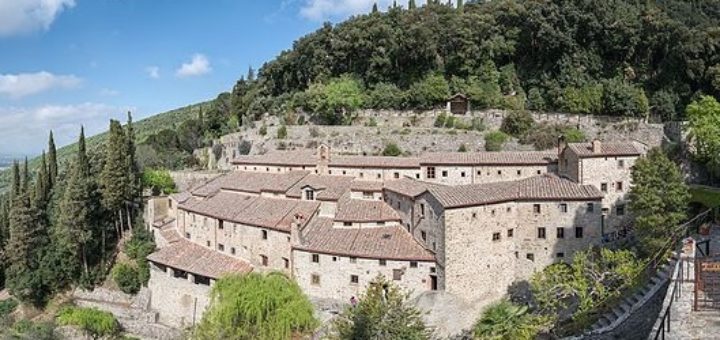 The Franciscan settlement was founded in 1211 by the saint himself, who returned there in 1226 before his death, and was deeply restored in 1969.
The complex, built on the edge of a narrow valley, is very suggestive for the charm and spirituality of the place. The houses of the friars and the conventual rooms are arranged "in steps" on both sides of the valley.The 13th century church is outside the complex.
On the right is the chapel of San Felice da cantalice, built by Margherita Venuti, called "la papessa", in 1651; on the altar, the Madonna offering the Child to San Felice from cantalice by Simone pignoni.
In the refectory, a wooden deposition of Giovanni da rovezzano (1632).