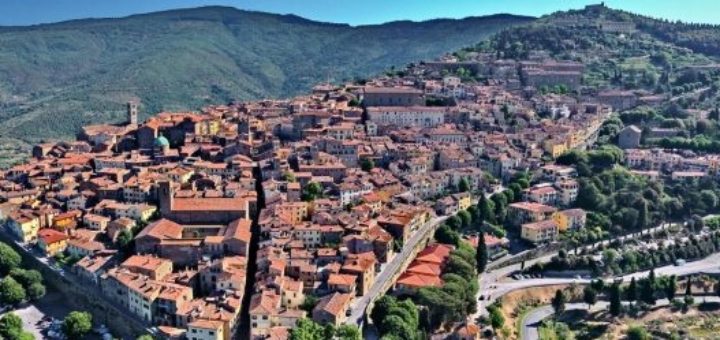 Between the 8th and 7th centuries BC, Cortona became an important Etruscan lucumonia. Very probably, Cortona became a very powerful city thanks to its strategic position, which allowed a wide control of the territories that were part of the lucumonia. They were built by the Etruscans in the IV century B.C. the imposing walls that surround the city for about three kilometers, the noble tombs "a melon" scattered around the city and the monumental funerary altar adorned by sphinxes, unique example in Italy. In Cortona there was also found the tabula cortonensis, a bronze lamina with one of the longest inscriptions in the Etruscan language.
Main places of interest
The Museum of the Etruscan Academy and the city of Cortona is the point of welcome and information to visit the nascent Archaeological Park of Cortona with its 11 sites. Among these, stands out the second tumulus of the sodo, an imposing archaic tomb (VI century BC) with a monumental staircase decorated by large sculptural groups.
Church of the Holy Spirit
Church of San Benedetto
Church of San Cristoforo
Church of San Domenico
Church of San Filippo Neri
Church of San Francesco
Church of San Marco
Church of San Niccolò
Church of Santa Chiara
Church of Santa Maria delle Grazie al calcinaio