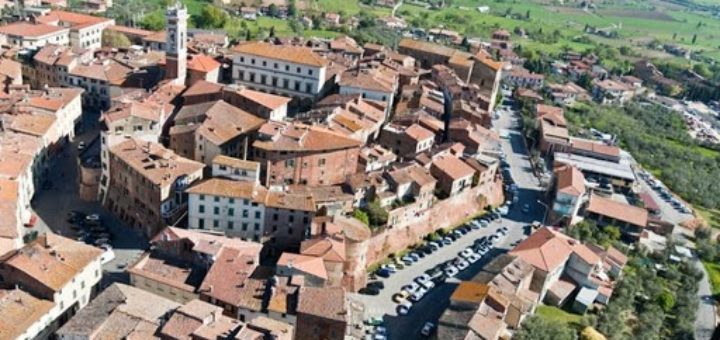 The area of the current municipality of foiano della Chiana was populated since the 6th century BC, when the whole Val di Chiana witnessed the proliferation of Etruscan civilization.
After the long Roman domination (III century B.C. – V century), the dark age of the barbarian invasions occurred, with the swamp that began to desolate the fertile Chiana lands.
In the Middle Ages the community of foiano was the first, in Valdichiana, to acquire a city statute and to proclaim itself free and independent common, in 1084.
Main places of interest
Church of the Holy Trinity (14th century), in Renaissance style, inside which the Holy Trinity with Angels and Saints of the Pomarancio must be mentioned;
Church of San Francesco (15th century), deeply restored in the 18th century and decorated with a altarpiece by Andrea della Robbia, representing Christ and the Virgin interceding with the Eternal.

Since 1818 it has been used as a hospital;

Church of San Michele Arcangelo (or of San Domenico), sixteenth-century building hosting works by Giovanni della Robbia and Lorenzo Lippi;
Town Hall (14th century)
Civic Tower (18th century);
Grand Ducal Palace (16th century), built by Ferdinando II de' Medici as a hunting residence;


Garibaldi Theatre (late 18th century), valuable building adorned with columns, frescoes and decorative motifs, by the architect Leonardo Massimiliano De vegni.