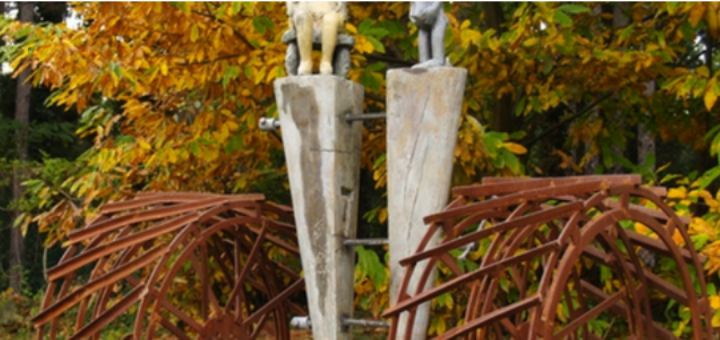 At the beginning of the Nineties the Swiss Artist Daniel Spoerri started to establish a sculpture garden in the South of Tuscany, 80 km south from Siena: "Il Giardino di Daniel Spoerri". It has been opened for the public in 1997 and can hence be visited from Easter until October. By now there are 103 installations by 50 artists in an area of about 16 ha. Since 1997
"Il Giardino di Daniel Spoerri" is an officially accepted foundation.
The name "Il Giardino" derives from its geographical position. On old maps the place is called "Il Paradiso". Thus it is a "Garden of Eden". Regarding the structure of the landscape it is not as poor as the hilly area around Siena with its isolated cypresses. There slopes of the Monte Amiata – the highest mountain of Tuscany – is densely wooded. The landscape is very different from the typical Tuscan views that we usually see in calendar pictures. There is snow in winter. The Monte Amiata is even known as a skiing area. In summer of course, especially in August, it is very hot and dry.
---