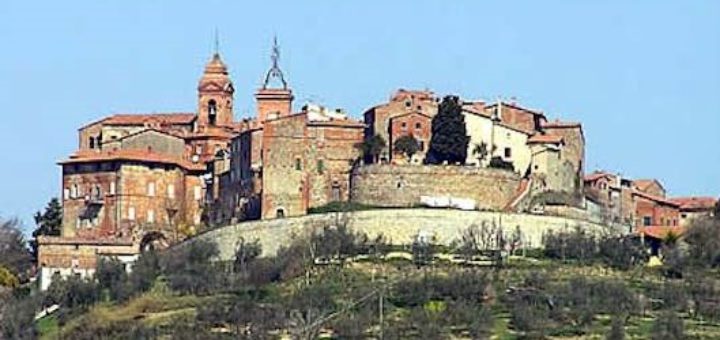 The first historical testimony of the communal territory of Monteleone d'Orvieto was found in 1878, when it was discovered, near the chief town, a chamber tomb containing some urns belonging to the Etruscan period;
on them there are inscriptions in Latin and Tyrrhenian.
This fact suggests an Etruscan community in the territory, dating back to the II-III century BC, subject to the Lucumonia of Chiusi, Etruscan dodecapolis very close.
The sixteenth-century historian Cipriano manente says that the castle of Monteleone was founded by Orvieto in 1052 to guard its northern borders.
The Montenegrin scholar Pietro Momaroni moved the date of foundation of the castrum to the end of 1100.
The historical centre of Monteleone d'Orvieto has a pavement in the streets made up of cobblestones and in the squares there are basalt tiles, the latter material taken from the paving of the second post-war period, which replaced the old basole of the late nineteenth century, crumbly and deteriorated.
Main places of interest
Church SS. Apostles Peter and Paul, a distinguished collegiate, located in the historical centre of Corso Vittorio Emanuele II; he keeps the valuable table of the Madonna and Child between Saints Peter and Paul. The work is ascribed to a student of Perugino. Also inside the Collegiate there is the crypt of San Teodoro;
Church of SS. Crocifisso (1600), just outside the walls, has a Baroque altar inside, has been recently renovated;
Porta Nord (of medieval origin and rebuilt in 1848) also called tower mozza; is located at the entrance of the village;
Tower, of medieval origin, is a viewpoint on Umbria, Tuscany and Lazio and Valdichiana, located at the bottom of the country;
Clock tower (1888) in brick, located in Piazza bilancini: the intention of the designers had to become the seat of the town of Monteleone
Piazza Pietro bilancini;
Medieval Well, rebuilt before the eighties on original design;
Source of the capital (low Middle Ages), is a unique complex, recently undergoing restoration work. The source is located just outside the town walls, where the right tributary river of the Tiber was born; it was used for water supply and to quench the animals. There is a large washhouse once used by the castle women;
"Teatro dei rustici" (1700), housed in the stately palace of the Podestà or the Vicar who in the Middle A