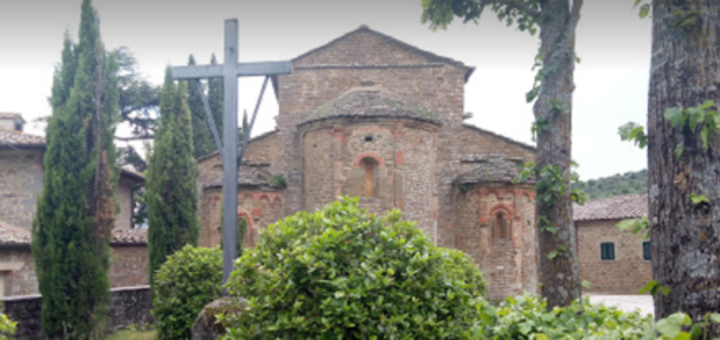 The church was built on the remains of a Roman temple dedicated to Bacchus. Only a plaque has remained of this previous structure, which marked the burial place of a Roman child, now conserved in the Museum of the Etruscan Academy and the city of Cortona.
Initially it was born as an Aryan church, in an area that was property of the ancient Roman family of the Metellia gens, from which it takes its name. Around the 8th century it was converted to Christian worship by the Lombards, a people devoted to Michael worship, as some early medieval sculptural fragments inside the building seem to confirm. The first historical document attesting its completion dates back to 1014 and is an act issued by the Emperor Henry II, from which it appears that the parish was property of the abbey of Farneta. Like all the early Christian churches, San Michele Arcangelo a metelliano rises near a Roman road near a stream, which in this case is the Cassia vetus Clodia, not far from the stream Esse.
The parish church was rebuilt in the 11th century on a design by the architect from Arezzo. The new building was built on the previous tower. In 1439 the tower was demolished because of the risk of collapse. The exterior was plastered in 1674. Since 1907 it is considered an Italian national monument.