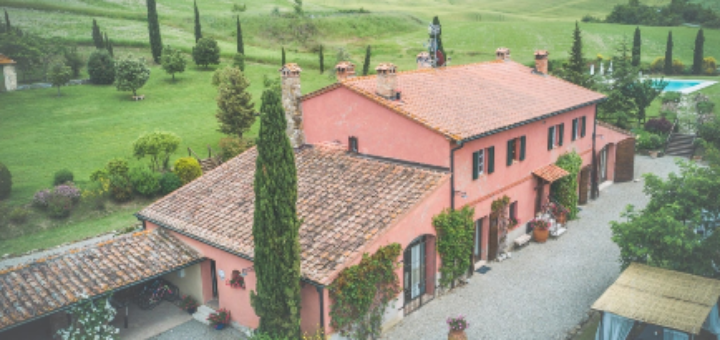 You Breathe the tradition. Wooden Beams, travertine walks, antique furniture but all with an eye to the functionality, practicality and warmth of the reception. A large garden where everyone can get lost, a swimming pool (7.50 x 15 MT) around which everyone can find themselves. The Barbecue, the grilled meats, the outdoor dinners, the smell of lavender and rosemary and the summer chats. Sant'Alberto dates back to 1800, bought by us in 1987 and renovated in 1993 to make it a Farmhouse.
At the same pace the farm that surrounds the house, has been transformed from conventional cultivation of cereals to Organic production of cereals, legumes and medicinal plants that today we transform and sell in the small business store.
Our rooms and apartments are all furnished with antique furniture and recovery pieces, which have an added value of affection and tradition. Steps and tops were taken from old feeders, ancient Crivelli (Vagli) of the grain of grandparents transformed into mirrors, benches in travertine to sit on those that were once steps and then the chandeliers, obtained with the circles of barrels of A winery that's gone now.
The apartments have fully equipped and functional kitchens, many of them equipped with fireplaces.
All bathrooms are interior with shower. In The Suite you will find a bathtub in the middle of the room to enjoy, in complete relaxation, an aromatic and fragrant bath.